Mold is a constant threat to appear in a home or building because mold spores are always circulating through the air looking for the right conditions to settle. This means that every one of your policyholders could deal with mold in their homes at some point. Mold growth is a huge concern not only because of the property damage it causes, but also because it can negatively affect your health. Insurance agents should be aware of how mold develops as it is much more likely to grow after sustaining water damage, and what the mold remediation process involves to better assist their customers. ServiceMaster NCR provides a CE class for mold remediation in Alexandria, VA to inform local insurance agents and adjusters about our mold remediation process.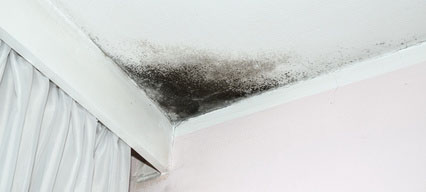 Mold Remediation CE Classes for Alexandria, VA
Mold remediation is a routine procedure but it is important for insurance agents and adjusters to understand the principles involved with the remediation process such as negative air pressure and containment to prevent the mold from spreading. Many homeowners may still be confused about the best ways to handle mold removal and having a thorough understanding of the many facets of mold remediation services will help you help them take the right actions quickly and prevent further losses.
Our CE class for mold remediation covers what mold is which includes its life cycle, how it grows, how it spreads, and how it can negatively affect your health. We will also discuss the most effective and safest actions for removing mold and teach you the secrets to discovering mold in homes and buildings.
Insurance agents and adjusters that work in the Alexandria, VA area and assist homeowners with mold problems could benefit from attending the CE class for mold remediation given by ServiceMaster NCR. You can register for this class on this page or call (703) 596-3171 to learn more. This class is free to attend and worth 3 hours of state approved CE credits but the space is limited so you have to register as soon as you can.
April 6, 2019
Edward Prokop
ALEXANDRIA, VA
March 16, 2019
Julio Melgar Cruz
Woodbridge, VA
February 12, 2019
Aaron Bauknight
Upper Marlboro, MD
They responded quickly and came on the day they said they would come. I was comfortable enough with the company to leave a key as I would be out of town while they performed the work. I was pleased that when I returned, the work was clean. I called the office becuase there were two electronic items they moved becuase of the water damage. I couldn't find them, so Icalled and they told me exactly where those items were located and gave me a full report on the repairs.