When homeowners are facing the aftermath of a disaster that has caused significant damage to their home, they may be in a state of shock or frustration. Every homeowner wants their home restored as quickly as possible but they may not have the knowledge of how specific disasters can affect their property or what actions they should take. Many people rely on their insurance providers to help them make decisions in these situations which makes it important for insurance agents to be educated enough on the processes to help their policyholders make ethical decisions. ServiceMaster NCR offers a CE class for ethics that is open to insurance agents and adjusters in Alexandria, VA. This class will help you make better decisions for your insureds by carefully considering how your decisions will affect all involved.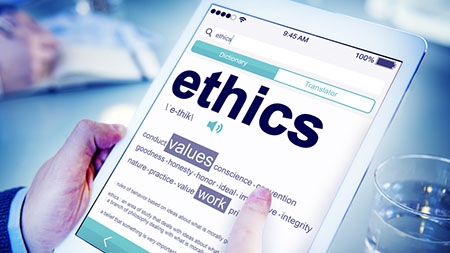 ServiceMaster CE Classes for Ethics in Alexandria, VA
Your policyholders trust you in their time of need to help them through a difficult experience which is why it is important for you to make ethical decisions that will help them recover. In this class, we will cover the following key objectives related to ethics:
Explain why ethics are important
Define ethics and values
Explain foundational and situational ethics
Identify ethical frameworks
Practice methods of decision making
Any insurance agent or adjuster that assists homeowners with recovering after sustaining significant damage must understand how decisions made in the aftermath can affect all involved. Every decision must be carefully examined to ensure that the right decision is being made to help limit their losses with no unintended consequences.
Ethics should be a concern for insurance agents dealing with all instances of property damage to help their policyholders make decisions that will help bring some peace of mind to their lives after experiencing a disaster. The CE class for ethics offered by ServiceMaster NCR covers the ethics of making these types of decisions so that you can better help your policyholders in their time of need. This course is good for 3 Laws and Regulations credits in Virginia and 3 ethics credits in Maryland and Washington, DC.
You can register for our CE class for Ethics by calling (703) 596-3171. Admission is free but space is limited so register early.
April 18, 2020
D'mario Headen-Vance
WASHINGTON, DC
April 11, 2020
Zelda Cook
Gainesville, VA