Discovering a trauma or crime scene on your property is a very overwhelming experience, especially if the victim is a friend or family member. Trauma and biohazard scenes are difficult to deal with for the property owners, insurance agents, and restoration professionals because of the many layers involved and many homeowners may be too overwhelmed or stressed by the situation to think about the potential danger of the scene. However, it is important for people at the scene to stay safe and for the property to be restored and insurance agents who have a good understanding of the processes involved in biohazard and trauma scene cleaning can help ease the emotional burden of the homeowner. ServiceMaster NCR offers a CE class for biohazard and trauma scene cleaning to educate insurance agents and adjusters on the restoration process and how to best communicate with individuals affected by the tragedy.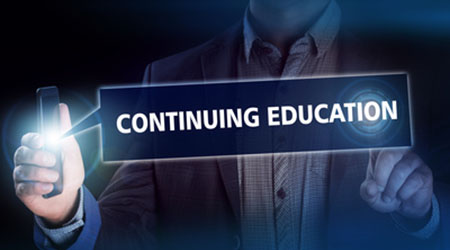 Biohazard and Trauma Scene Cleaning Continuing Education Classes in Alexandria, VA
While most individuals rarely if ever deal directly with the consequences of a trauma or crime scene, insurance claims related to these situations are actually quite common. These scenes usually contain blood, bodily fluids, and other biohazard materials that can spread diseases and infection, requiring professional services for cleanup. Our CE class for biohazard and trauma scene cleaning will cover a range of related topics such as protection and issues from blood borne pathogens, cleaning techniques for biohazard materials, OSHA requirements, and dealing with the emotional trauma of your policyholders. It is of extreme importance for insurance agents to be sensitive and respectful when assisting homeowners with losses related to biohazard and trauma scenes.
The way these types of situations are handled can greatly affect the healing process of those affected so it is important for insurance agents to respect their policyholders and explain what they can expect from professional trauma scene cleaning services. Insurance agents and adjusters in the Alexandria, VA area that are interested in attending our CE class for biohazard and trauma scene cleaning can register by calling (730) 596-3171. This class is good for 4 state approved CE credits and is free to attend but the space is limited so register as soon as possible.
April 18, 2020
D'mario Headen-Vance
WASHINGTON, DC
April 11, 2020
Zelda Cook
Gainesville, VA